Nov 19th! LIVE AT THE WALL STREET THEATRE!
Be sure to not overeat before this one cause this show will be explosive! Ewww. Seriously,
is just a spectacular blast of awesomeness in metal, disco and rock n roll. They also sing better than most bands in existence.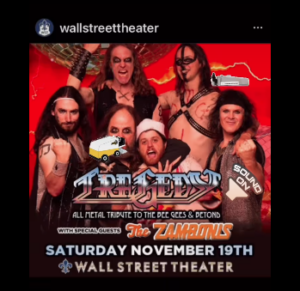 Don't miss this one. Hockey and
Bee Gees
based bands rawk!
Wall Street Theater